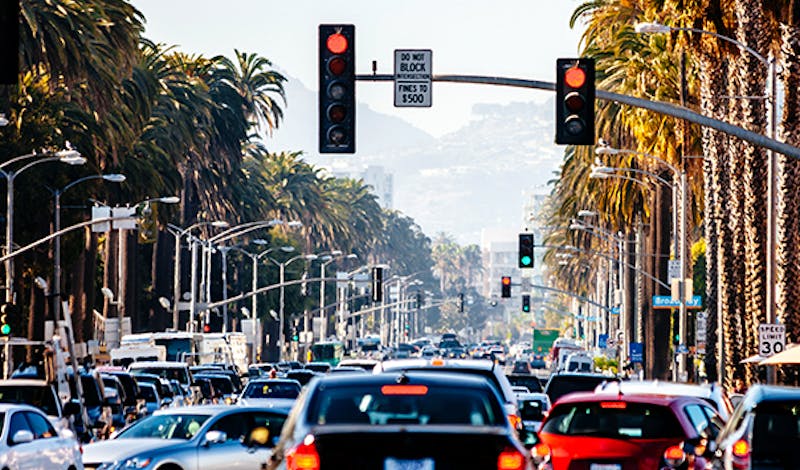 Does this sound familiar? You are in your car, stopped at an intersection. The light turns green and you start rolling forward into traffic. Then, suddenly, another car comes tearing down the road, blows off the red light, and flies through the crossing. Had you accelerated a second or two earlier, you probably would have been T-boned by the driver who failed to stop.
If this scenario is giving you déjà vu, there's a good chance that you live in California.
In a recent study, California was ranked as the top state for car accidents caused by drivers running red lights.
Not everyone is as lucky as the driver in the above anecdote, however. We know from firsthand experience. The San Jose car accident attorneys from our law firm deal with cases involving victims who have been injured in severe crashes—and many of these collisions took place at or near a signalized intersection.
California leads in total red-light running car accidents
The National Coalition for Safer Roads recently ranked states for the number of reported accidents caused by red-light runners, and no other state in the U.S. reports more crashes of that type than California. Arizona and Colorado are also leaders in total crashes logged per year, according to the NCSR.
In 2019, California experienced almost 130 deadly crashes in which at least one motorist drove through a red light.
Nationwide, 840 people died that year in this type of auto wreck.
LA County's dangerous intersections
Many red-light running accidents happen at intersections, and some crossroads are more dangerous than others. NCSR provides a map pinpointing the exact location of fatal red-light running accidents. Here are some Los Angeles County intersections that have experienced such wrecks in recent years:
South Western Avenue at West Vernon Avenue, Vermont Square, LA
Gate Avenue at South Maywood Avenue, Huntington Park
Live Oak Street at Jaboneria Road, Bell Gardens
Main Street at East Century Boulevard, St. James Park, LA
Profile of a red-light running driver
Red-light running accidents are among the most avoidable. In these accidents, the driver is almost always making a conscious decision to run a red. Unfortunately, it's other people who often pay for the at-fault driver's actions. According to the NCSR, over half of the deaths in red-light running crashes are pedestrians, bicyclists, and occupants of other vehicles.
There is not much available research on red-light running accidents. The AAA Foundation did a national survey of red-light runners back in 1999. It was a long time ago, but the report is still among the most comprehensive analysis around. At the time, more than half of Californians taking the survey said they had run at least one red light. Of these people, 14% said they did so within the last 10 traffic lights they encountered.
AAA created a profile of the typical red-light runner. General characteristics of this type of motorist include:
Young male
Childless (If the driver does have children, they are more likely to run a red if their kids are under 20 than those with older children.)
Driving solo
Unemployed
In a rush to get to school or work
Hoping to save time
Recovering compensation after a bad crash
Red-light running accidents are often devastating and cause serious injury or death because the at-fault driver is speeding to beat the light. The faster a car is going, the greater its force of impact upon collision.
If you were injured or a loved one died in a car accident caused by someone else, it is important that you talk to an attorney as soon as possible so you have a clear understanding of your legal rights and options.
Our law firm offers free case evaluations to accident victims and their families. During your no-cost consultation, one of our knowledgeable car accident lawyers can explain how the law applies to your specific situation and what we can do to help you. We also offer legal representation on contingency. That means we don't ask for any upfront money to take your case, and our legal fee is a percentage of the monetary compensation we obtain on your behalf. In other words—you pay nothing unless we win your case.
Contact us today.