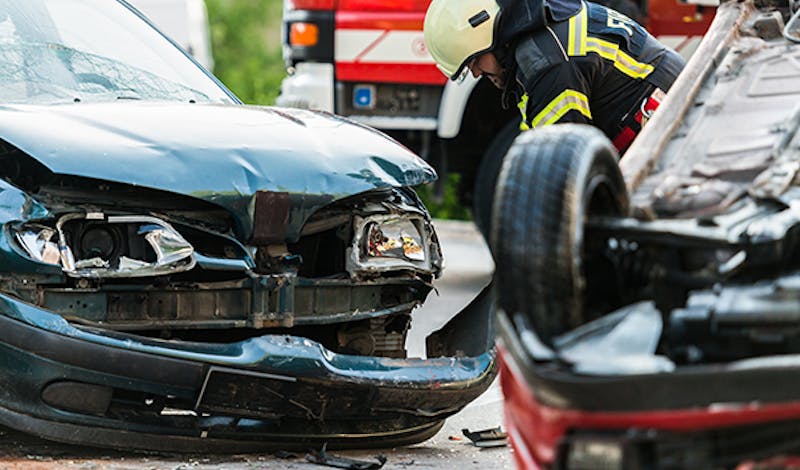 A San Jose car accident lawyer reveals what you should know
Every state has dangerous roads that are hotspots for bad car accidents, but when it comes to the deadliest stretches of roads in the United States, many are located right here in The Golden State.
According to an article by ValuePenguin that cites 5 years of crash data (2015 to 2019, the most recent data available), California has 11 of the 100 most dangerous roads in the U.S.
Only Florida (17) and Texas (15) have more.
Interstate 5 in California, which runs about 800 miles up the length of the state, sits atop the list with 584 total fatalities, and of those roadway deaths, 110 of them happened on the segment of highway that goes through San Diego County.
Meanwhile, the stretch of US-101 that runs through Santa Clara County saw 78 fatalities—placing it 3rd overall in the U.S. as the county with the most roadway deaths during that 5-year timeframe.
Recent Accidents on Highway 101
Motor vehicle accidents continue to be a problem on Highway 101. This past August, a 19-year-old San Jose woman died in an early-morning crash on 101 to our east in Sunnyvale after her car hit the center median of the freeway and then was struck by two other vehicles.
In September, the California Highway Patrol reported another early morning fatal crash on Highway 101, this time in San Jose near Alum Rock Avenue.
And in an incredible story, a San Jose police officer saved a man from a burning car after a crash along 101 near the 280/680 interchange.
In highway crashes, negligence is often to blame
When you're driving on US-101 (or any highway for that matter), your margin for error is much smaller since there's typically more traffic and you're usually travelling faster than you would on other roads.
If you were injured or a loved one died in a highway crash caused by another driver, you have the right to seek compensation for your damages (losses you suffer as a result of the accident) from the at-fault driver, and by extension their auto insurance company.
Negligence can come in many different forms, but some of the most common ways other drivers cause accidents on highways are:
Speeding
It's been shown through numerous studies that driving at unsafe speeds can result in severe and fatal injuries. The faster you drive, the less time you have to react. When you're on a highway, that could mean you don't have enough time to slow down if traffic suddenly comes to a stop. Speeding also increases your odds of losing control of your vehicle.
Distracted driving
If you're reading or sending a text, turning to talk to a passenger, adjusting the radio, or programming a GPS, you're not staying focused on the road ahead. Being attentive is critical when you're driving, especially on a freeway. Under the law in California, all drivers are prohibited from using a cellphone while driving unless the device is being used in hands-free mode.
Driving under the influence
Alcohol and other mind-altering substances severely impact your ability to safely operate a motor vehicle. The dangers of drunk and impaired driving have been known for years, yet far too many people still decide to get behind the wheel of a car after they've had too much to drink or they've used a substance that affects their driving skills.
Fatigued driving
Studies have shown that drivers who are overtired pose just as much a risk to others on the road as drunk drivers.
Inadequate maintenance
Whether the at-fault driver's brakes failed, their steering malfunctioned, or they had some other type of mechanical issue—it doesn't mean they're off the hook for causing your crash. If a driver neglected to properly maintain their vehicle so it's safe to drive on the road, they should be held accountable for their recklessness.
Talk to a car accident lawyer about your legal rights
In the aftermath of a serious crash, the insurance company has an advantage over you. They have the resources and financial motivation to purposefully delay, dispute, or straight up deny your claim, and that's exactly what most of them try to do when handling accident claims.
That's why you need someone to look out for your best interests. At The Swanson Law Group, our team of attorneys can help you level the playing field against the insurance company. We know how to investigate and build compelling cases that can't be ignored, and we know how to fight for the compensation our clients need and deserve.
Find out what our law firm can do for you and contact us today for a free, no-obligation consultation with an experienced San Jose car accident attorney.