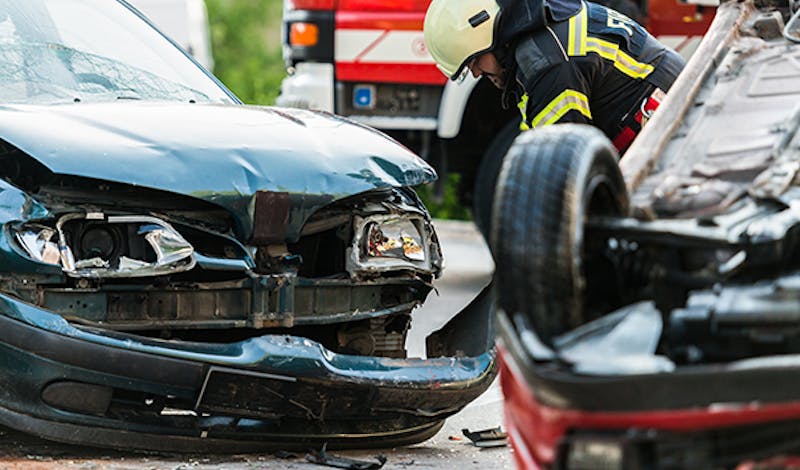 Car accidents are sudden and stressful events that can leave anyone shaken, even if they are not at fault. If you find yourself in a car accident resulting from another driver's negligence, it's essential to know the proper steps to take to protect yourself and your rights.
At Swanson Law, we prioritize your well-being and do everything possible to ensure you are compensated for your damages or injuries. Here are some crucial steps to follow if you get into a car accident that is not your fault.
Stay calm
As challenging as it may be, try to remain calm and composed after the car accident. Take a deep breath and assess the situation. Check yourself and your passengers for injuries. If anyone is seriously injured during the accident, call 911 immediately to request medical attention.
Move to a safe location
If it's safe to do so, move your vehicle to the side of the road or a safe area to avoid obstructing traffic and minimize the risk of further accidents. Turn on your hazard lights so that other drivers are aware there is a situation.
Notify the police
Even in minor accidents, it's crucial to report the incident to the police. Call the local law enforcement authorities and provide them with accurate information about the accident. The police report will be essential for insurance claims and legal purposes.
Gather information
Exchanging insurance information with the other driver is vital so that you can follow up later. Obtain their name, contact details, driver's license number, vehicle registration information, and insurance details. It's also beneficial to collect contact information from any witnesses present at the scene.
Document the accident
If it's safe to do so, take photos and videos of the vehicles and the entire scene of the accident. These photos should include the positions of the vehicles, damages, skid marks, traffic signs, and any relevant road conditions. Documenting the scene can help support your version of events and assist with insurance claims.
Never admit fault
Avoid making any statements or admissions of fault to the other driver or their insurance company. Only report the facts when talking about the accident with the police, your insurance company, and any other parties involved.
Seek out medical attention right away
Prompt medical attention is crucial, even if you don't feel injured right after the accident. Some injuries, like whiplash or internal damage, may not exhibit immediate symptoms but can worsen over time. Seeking medical care promptly ensures a proper evaluation and timely treatment, preventing potential complications later on.
Notify your insurance company
Report the accident to your insurance company promptly. Provide them with accurate and detailed information about the incident. Only report the facts and avoid speculating about the accident.
Consult with an attorney
Consider consulting with a personal injury lawyer in San Jose if you were not at fault for the accident and sustained injuries or property damage. Enlisting the expertise of a seasoned attorney can safeguard your rights, collect vital evidence, negotiate with insurance companies, and diligently pursue just compensation for your losses. Having a knowledgeable legal advocate by your side can greatly increase your chances of receiving an appropriate settlement for the damages you've suffered.
Keep Detailed Records
Keep a thorough record of all documents that pertain to the accident, such as police reports, medical records, repair estimates, and any communication with insurance companies or other parties involved. This documentation will be valuable in supporting your claims.
What is the takeaway?
Experiencing a car accident that is not your fault can be a disorienting and distressing event. By following these essential steps, you can safeguard your well-being and protect your legal rights. Remember to stay calm, prioritize safety, document the accident, and seek professional advice from a car accident lawyer in San Jose, to ensure you are properly compensated for any injuries or property damage that resulted from the accident.
The team at Swanson Law is standing by, ready to take your call and assist you with your case. Reach out to us today to learn more about your options.