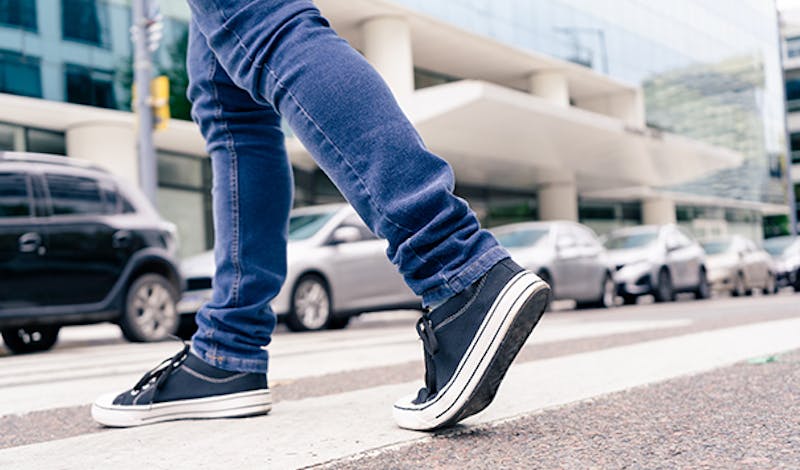 Nobody expects to be in danger when they are simply out walking. But pedestrian accidents leave people seriously injured every year in San Jose and throughout California. Lives can be changed in an instant and victims are suddenly faced with medical procedures and mounting medical bills.
Pedestrians are vulnerable on streets, sidewalks, and crosswalks because they have no protection in an accident. A car weighing thousands of pounds crashing into them can cause a lot of damage and leave pedestrians seriously injured.
Here are some of the common injuries seen in pedestrian accidents.
Broken bones
Pedestrians often suffer bone fractures when they are hit by a car or other motor vehicle. Broken bones can occur in the arms, legs, hands, wrists, shoulders, or pelvis. There are also different types of fractures, including compound fractures where the broken bone punctures the skin, and comminuted fractures in which the bone breaks into three or more pieces. Surgery involving the use of metal pins or screws may be required to set the pieces in place during the healing process.
Head injuries
A pedestrian can suffer a head injury from a direct impact by a car or from being thrown onto the pavement. Damage to the head can be very concerning as it can lead to a traumatic brain injury (TBI) that could have lifelong effects. Symptoms of TBI may include headaches, nausea, speech problems, difficulty sleeping, loss of coordination, light sensitivity, cognitive problems, mood swings, and depression. Treatment may involve surgery, medication, physical therapy, and speech therapy.
Back injuries
Any type of injury to the back can result in pain and problems with mobility. Types of injuries includes fractured vertebrae and a herniated disc. The most serious type of injury is a damaged spinal cord, which can cause paralysis that may be permanent. Treatment for a back injury may involve surgery, medication, physical therapy, chiropractic care and corticosteroid injections. Recover from a back injury can take months or years. Some people never fully recover and require lifelong care.
Internal injuries
Being hit by a car can cause an internal injury such as bleeding, rib fractures, punctured lung, brain bleeds, ruptured spleen, or damage to organs. Many of these injuries can be life-threatening if they are not treated promptly. The danger is that there may not be any symptoms right away and an injured pedestrian may decide to decline medical treatment. The longer that treatment is delayed, the greater the risk of permanent injury or death.
Soft tissue damage
Examples include lacerations, contusions, sprains, strains, and tears. These are often considered minor injuries, but they can be painful and limit mobility. It may take months or even longer to fully recover and in some cases, surgery, physical therapy, and medication may be required. Some people are left disfigured and may need cosmetic surgery.
Hit by a car? Talk to a lawyer to learn your legal rights
When pedestrians are hurt in an accident caused by a negligent driver, they deserve financial compensation for the injuries they suffered. But recovering compensation can be complicated. Negligent drivers deny doing anything wrong. Insurance companies challenge the seriousness of injuries and try to pay as little as possible.
The experienced attorneys at The Swanson Law Group have been fighting for the injured in San Jose since 2010. We focus on getting you healthy and getting you fair compensation – and we get results. If you've been hurt in a pedestrian accident, contact us to schedule a free consultation.