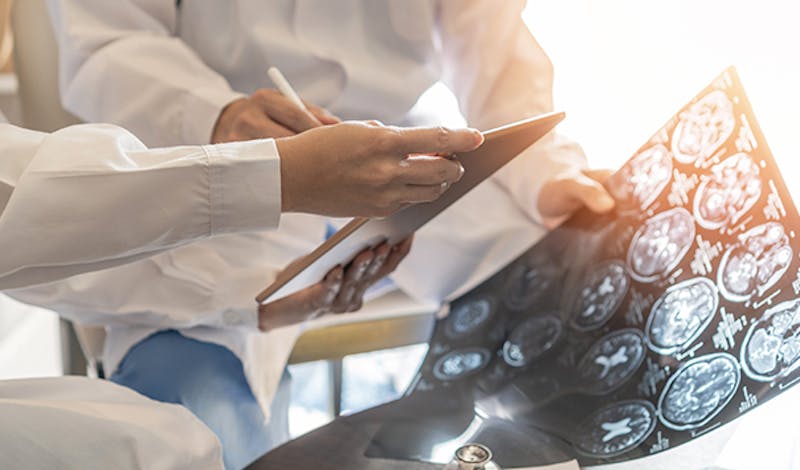 Our attorneys are proud to advocate for traumatic brain injury victims
A traumatic brain injury (TBI) can impact virtually every aspect of a person's life. Work can become difficult. Relationships can suffer. There may be a loss of independence and the future can seem uncertain. Many people aren't aware of the challenges those with brain injuries face.
That's one reason the Brain Injury Association of America (BIAA) has launched its annual Brain Injury Awareness campaign for the month of March. The goals of the campaign are to increase understanding of brain injury, reduce its stigma, bring attention to the diversity of people with brain injuries, and improve care and support for the injured and their families.
The theme of the campaign is "More Than My Brain Injury."
Raising awareness about a misunderstood condition
"For many, brain injury evolves into a chronic health condition that changes who they are and how they interact with the world," said Susan H. Connors, president and CEO of BIAA. "Raising awareness of the impact of brain injury and making sure people have access to the support they need is essential – not only in March, but throughout the year."
The organization notes that brain injury is a leading cause of death and disability in the United States, with more than 2.8 million Americans sustaining a TBI every year. The leading causes of TBI are:
The campaign encourages people to share stories of brain injury, read about the experiences of others, and learn more about TBI. It also encourages advocacy to seek legislative changes to increase access to care for individuals with brain injury.
The BIAA notes that one in every 60 people in the U.S. – more than 5.3 million total – are living with a permanent disability related to brain injury.
TBI is most often caused by a closed-head injury (CHI) from blunt trauma or a violent jerking motion of the head. Types of CHI include concussion (mild brain injury), cerebral contusion (bruising of the brain), diffuse axonal injury (shearing of the connecting fibers in the brain), and intracranial hematoma (collection of blood within the skull).
Our law firm stands up for brain injury victims
The long-term effects of a TBI can vary. Some people experience difficulty with thinking skills and memory. Judgment and attention span can be affected. Others experience irritability, frustration, and inappropriate emotional responses. Some people have difficulty speaking or controlling body functions.
The long-term costs of a brain injury can be overwhelming. There are ongoing medical expenses and home health care costs. A person with a TBI may not be able to work and there is less income coming in. They are often not sure how to pay the bills related to their injury. But if a negligent party caused an accident that left them injured, they shouldn't have to pay.
Recovering financial compensation after suffering a TBI in an accident can be difficult. Negligent parties deny doing anything wrong and hire lawyers. Insurance companies try to deny liability and have lawyers looking out for their best interests. If you were hurt in an accident, you need an experienced personal injury lawyer who is ready to fight for you.
The attorneys at Swanson Law Group understand what brain injury victims are going through and will fight for the best possible outcome. We often refer clients to doctors, specialists, and rehabilitation services who can help. We investigate accidents and build strong cases that get our clients the results they need and deserve. To find out how we can help you, contact us today to schedule a free consultation.