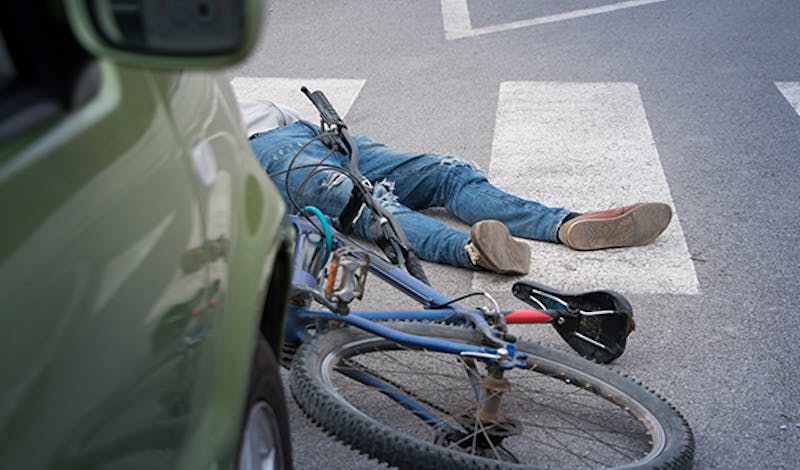 The nationwide surge in fatal car accidents is being called a "crisis" by transportation officials. Last year, nearly 43,000 people were killed in traffic accidents. This is the most roadway deaths in 16 years, according to the Associated Press.
"We face a national crisis of fatalities and serious injuries on our roadways, and these tragedies are preventable," Transportation Secretary Pete Buttigieg said. "As a nation, we must work urgently and collaboratively to save lives."
Buttigieg made this comment in May along with announcing the release of $5 billion in federal aid to cities and towns that want to reduce fatal accidents by slowing down traffic, carving out bike paths, creating wider sidewalks, and encouraging people to use public transportation, among other measures.
Fatal traffic accidents in San Jose
Traffic deaths began to spike in 2020, during the COVID-19 pandemic. As people were quarantined at home, studies suggest that negligent drivers saw less crowded roadways and allowed their good driving behavior to slip.
San Jose has seen this deadly trend too. Within the past month or so, the community has grieved:
A bicyclist who was killed in a Laurelwood Road crash.
Two pedestrians who were killed in separate accidents on North Capitol Avenue and Ocala Avenue.
And another who died in a truck wreck on Highway 101.
When car accidents aren't deadly, they can still cause serious and life-changing injuries such as Traumatic Brain Injuries (TBIs), amputations, punctures, lacerations, burns, broken bones, and nerve damage that reduces a victim's range of motion or ability to control their bodily functions.
San Jose streets flagged for safety improvements
As part of its "Vision Zero" plan to address fatal and serious injury-causing accidents, San Jose officials analyzed crash data. Vision Zero is an international campaign to end traffic fatalities, and in 2018, they identified areas that pose the most risk of traffic injuries. These areas were designated as priority safety corridors:
Monterey Road/First Street
Blossom Hill Road
Tully Road
Senter Road
McLaughlin Avenue
Capitol Expressway
King Road
Santa Clara Street
Common causes of car accidents
In San Jose, the main contributing factor in traffic accidents is speed, according to city research. When San Jose made its Vision Zero plan, more than 90 percent of road miles in the city had speed limits of 35 mph or over. The faster a vehicle is traveling, the more damage it typically causes. Speed also increases the likelihood that an accident will be fatal.
In addition to speeding, other common causes of car accidents in San Jose include:
Distracted driving (texting while driving)
Driving under the influence of drugs or alcohol (drunk driving, DUI)
Reckless or negligent driving, like running a red light or failing to yield the right of way
Fatigue
Driving too fast for weather or road conditions
Fatal accident statistics
Analysts have looked closely at the nearly 43,000 roadway deaths and compared the crashes to past years. What they discovered was disturbing. Deadly accidents shot up for some groups more than others. The following shows the percentage increase in fatal crashes, from 2020 to 2021, involving specific groups of people:
Out-of-state driver-involved fatal accidents went up by 15 percent
Drivers ages 65 and older - up 14 percent
Pedestrians - 13 percent
Large trucks - 13 percent
Motorcycles - 9 percent
Alcohol-related - 5 percent
Cyclists - 5 percent
Talk to a San Jose car accident lawyer today
When someone else's reckless driving leads to an injury-causing accident or fatality, the at-fault driver must be held responsible for their actions. At The Swanson Law Group, our highly skilled legal team knows how to hold negligent drivers accountable and can fight for the compensation you deserve.
If you were injured or a loved one died in a San Jose area car accident, schedule a free consultation with our law firm. At no cost to you, we can review the details of your case, answer your questions, and help you weigh your legal options. To learn more about how we can help you, contact us today.